EU-MILINFO II: Media literacy, cooperation and power are main topics in Riga for the next days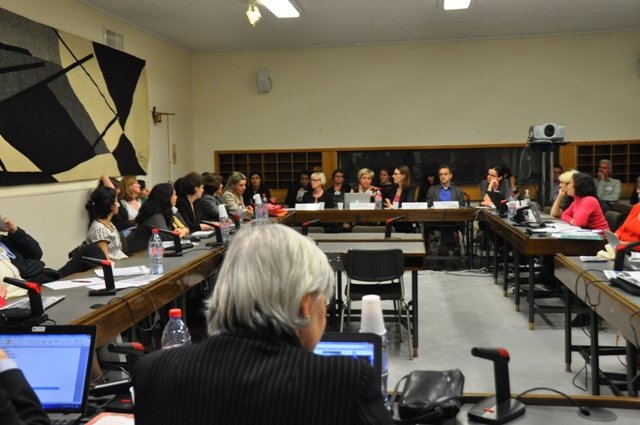 The second edition of the "European Media Literacy Forum" (EU-MILINFO II), taking place on June 27th, 28th and 29th, in Riga (Latvia), aims to reflect upon media and information literacy common frameworks in Europe. 
In the forum, media experts and professionals around the world will debate the cooperation between European initiatives in order to foster synergies among political actors and scientific research context.
Samy Tayie, Professor at Cairo University and keynote speaker at the forum highlights the importance of collective work: "Not only in Africa or in Asia, but all over the world, there is a real need to persuade the policy makers in order to adopt media and information literacy". Therefore the media literacy expert recommends the need for a collaborative effort between the public sector, the government, and the private sector in all countries.
Within the topic of "Media and Information Literacy in Europe: citizens' critical competencies for a rights-based, transparent, open, secure and inclusive information environment", this year's forum will also discuss media literacy as a tool of empowerment to promote human rights, as well as privacy and security, and ethical uses of information.
In this changing landscape, José Manuel Pérez Tornero, Director of the Gabinete de Comunicación y Educación at the Universitat Autònoma de Barcelona, and keynote speaker at the forum, argues that the new network paradigm comprises some risks that society is not yet aware. "It's a kind of 'black box'. We are not able to know what is happening with the algorithms, power and surveillance". Thus Pérez Tornero emphasis the need for rethinking education in the ICT context in order to promote the development of media literacy competencies for a more active citizenship and a more democratic public sphere.
The event is organised by UNESCO, the European Commission and the European Sub-Chapter of Global Alliance for Partnerships on Media and Information Literacy (GAPMIL), where the Gabinete de Comunicación y Educación is a participative member.