Acuerdo UNITWIN para fomentar la Alfabetización Mediática e Informativa y el Diálogo Intercultural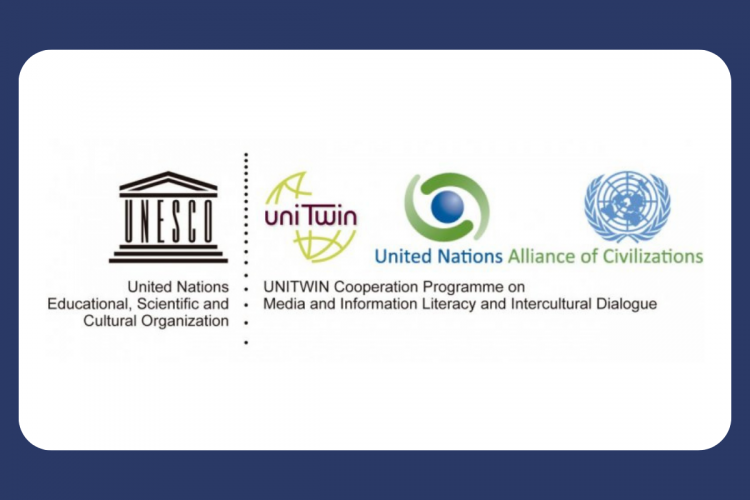 La Universidad Autónoma de Barcelona participa, a través del Gabinete de Comunicación y Educación, en el acuerdo de colaboración para "fomentar el desarrollo de la alfabetización mediática y el diálogo entre las culturas".
El convenio, titulado "Network of Universities on Media and Information Literacy and Intercultural Dialogue" (UAC- MILID), fue firmado por la UNESCO, la Alianza de las Civilizaciones (UNAOC), la UAB y otras siete universidades internacionales  durante el Primer Foro de "Media and Information Literacy" realizado en Fez (Marruecos), en junio de 2011.
La UAB, secundada por la Sidi Mohamed Ben Abdellah University, se encarga de fijar el calendario anual de actividades, de organizar una reunión anual y de coordinar una publicación que incluya artículos sobre Alfabetización Mediática e Informativa y Diálogo Intercultural.
El acuerdo es parte del programa Cátedras UNESCO- UNITWIN, destinado a crear redes para fomentar el trabajo colaborativo entre universidades. Además de la UAB, el convenio fue firmado por University of the West Indies (Jamaica); Universidad de El Cairo (Egipto);  Universidad de Sao Paulo (Brasil); Temple University (Estados Unidos);   Beijing University (China); The University of Queensland (Australia) y Sidi Mohamed Ben Abdellah University (Marruecos).
En el marco de la cooperación en el programa UNITWIN se han desarrollado actividades como el Congreso MILID Week Barcelona 2012, con la participación de más de 300 personas entre expertos, profesionales, investigadores y profesores. 
UNESCO - UNAOC MILID UNITWIN from Gabinete Comunicación y Educaci on Vimeo.