Guía para viajeros/as digitales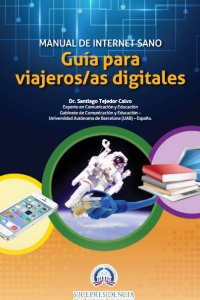 La Guía para viajeros digitales ofrece a jóvenes conceptos, datos e historias reales que les inviten a reflexionar sobre el uso que hacen de las tecnologías y especialmente de Internet. El libro incorpora consejos, preguntas para la reflexión y recursos educativos de calidad.
Este manual se publica en el marco de la Cátedra  UNESCO-UNAOC UNITWIN Global Chair on Media and Information Literacy and Intercultural Dialogue ("UNESCO-UNAOC MILID UNITWIN") y ha sido distribuido de forma gratuita en 97 Centros Tecnológicos Comunitarios (CTC), localizados en las comunidades más desfavorecidas de República Dominicana; así como en escuelas y colegios.