Últimas plazas disponibles para la Doctoral Summer School de este año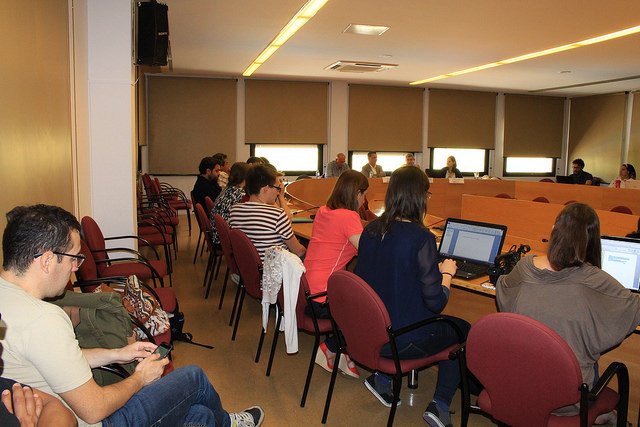 Este verano el Departamento de Periodismo y el Gabinete de Comunicación y Educación de la Universidad Autónoma de Barcelona (UAB) organizarán, un año más, la Doctoral Summer School. Las jornadas tendrán lugar entre el 5 y el 7 de julio y el plazo para enviar abstracts (de hasta 200 palabras) se cerrará el próximo jueves, 25 de mayo. Cinco días más tarde, el 30 de mayo, se comunicará la aceptación de los trabajos.
La oferta de actividades de la MILID (Media and Information Literacy and Intercultural Dialogue) Doctoral Summer School reunirá a expertos, invitados y estudiantes llegados de todas partes del mundo. Se organizarán espacios de encuentro y de trabajo grupal para el desarrollo de los proyectos de tesis doctoral inscritos en las diferentes líneas de investigación del Departamento de Periodismo. Las jornadas forman parte de la Escuela de verano sobre estudios de comunicación.
Los temas principales de la edición de este año son:
Reformando y transformando la comunicación y la educación.
Innovación en periodismo.
Nuevos entornos digitales y nuevas competencias.
Participación política y news literacy.
Investigación en comunicación.
Para asistir a las conferencias magistrales, las mesas redondas especializadas, las reuniones de grupos de investigación y los workshops, los interesados deben inscribirse o enviar un correo electrónico indicando sus datos personales y un e-mail de contacto a d.periodisme@uab.cat.
Para más información puedes entrar en la web oficial de las Jornadas: https://doctoralsummerschool.wordpress.com/