The Handbook of Internet Studies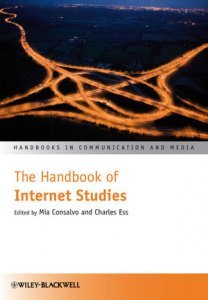 El Manual de Estudios de Internet explora los cambios que se han producido en la forma en que nos comunicamos y experimentamos el mundo a partir de la entrada de los medios digitales.
Presenta una amplia gama de ensayos originales de estudiosos, que abordan la ética en línea, usos de Internet, el papel de las tecnologías en las sociedades modernas, y el desarrollo de los estudios de Internet como un campo académico.
En esta publicación se exploran los estudios de Internet a través de la historia, la sociedad, la cultura y el futuro de los medios online. Los apartados Internet y Sociedad e internet y cultura abordan aspectos como los mundos virtuales, las relaciones de la infancia y la juventud en la red y los nuevos desafíos de la política.