Santiago Tejedor publica un artículo sobre la interacción en Twitter y el fútbol femenino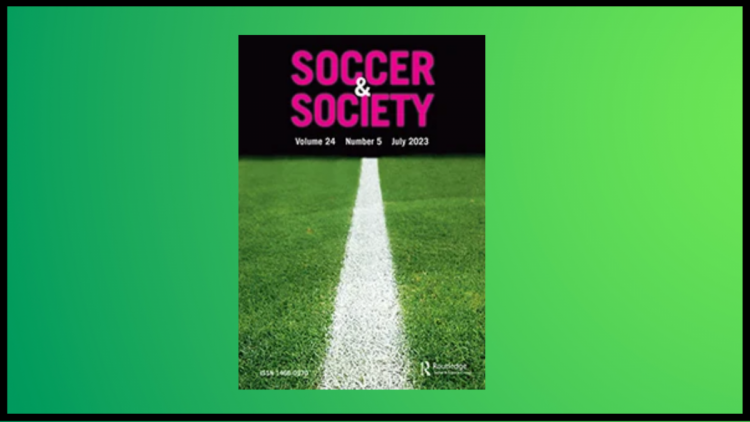 Santiago Tejedor, director del Gabinete de Comunicación y Educación UAB, Montserrat Martín, Gil Pla-Campas (Universidad de Vic) y Oscar Corominas han publicado un nuevo artículo en la revista Soccer and Society. El trabajo, titulado 'You are the best… but can you twerk?" How twitter users challenge the messaging around female professional footballers in the 2019 UEFA women's champions league final in a postfeminist context' analiza de qué manera los aficionados interactuaron en la red social Twitter con 22 jugadoras durante la semana de la competición UEFA Women's Champions del año 2019.
Este nuevo trabajo ha buscado profundizar en cómo el deporte femenino se representa a sí mismo en las redes sociales, analizando el vínculo entre el fútbol y la sociedad. En este sentido,enfatiza en la participación dinámica de los usuarios, subraya el creciente interés por el fútbol femenino y denuncia la presencia de insultos sexistas a través del anonimato. Para ello, el artículo se ha centrado en el análisis de 1468 respuestas de los fans en la red social Twitter a 200 tuits publicados por las jugadoras de fútbol. Los autores han analizado el cambio de narrativas respecto al género en el ámbito del fútbol americano femenino.
Soccer and Society es la primera revista internacional dedicada al deporte del fútbol. Tiene como objetivo analizar el deporte desde una perspectiva global, analizando sus aspectos sociales desde una amplia gama de perspectivas: antropológica, cultural, histórica, política y ecónomica, entre otras.