La MIL Week celebrará en São Paulo su quinta edición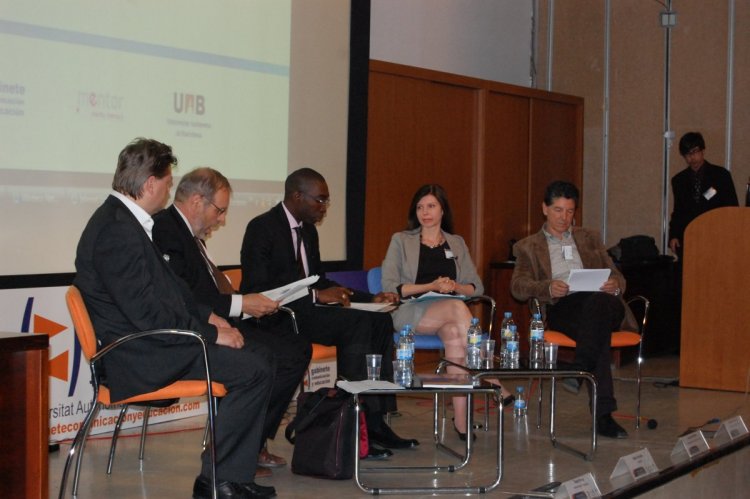 Las jornadas tituladas "Media and Information Literacy: New Paradigms for Intercultural Dialogue" se celebrarán del 31 de octubre al 5 de noviembre. El evento será un espacio de reflexión sobre el diálogo intercultural y la alfabetización mediática. Este año, el encuentro pretende destacar la labor de diferentes artistas, periodistas y profesionales que desempeñan tareas extraescolares en términos de educación en el ámbito comunicativo e informacional.
MIL Week 2016 tiene la voluntad de aumentar la concienciación en la sociedad de la importancia de la alfabetización mediática a nivel mundial, así como incrementar la cooperación, movilidad y diseminación en estos ámbitos. Por otro lado, en el marco de las jornadas, se celebrarán los premios Global MIL Awards, que reconocerán la calidad de las aportaciones de expertos en diferentes áreas.
La organización del evento ha iniciado la convocatoria de un call for papers and presentations para que los interesados en participar en las jornadas puedan hacer sus respectivos envíos. En las líneas de investigación que se ofrecen en la MIL Week 2016 se incluyen el diálogo intercultural y el interreligioso, la libertad de expresión y el discurso del odio, entre otras temáticas.
Global Media and Information Literacy Week 2016 está organizada por la UNESCO con la colaboración de GAPMIL, UNAOC y  la red de universidades que forman la MILID, entre las que se encuentra el Gabinete de Comunicación y Educación de la UAB. Los expertos, profesionales e interesados en participar en el evento pueden inscribirse a las conferencias y actividades.