Members of European and international institutions will participate in the Paris Forum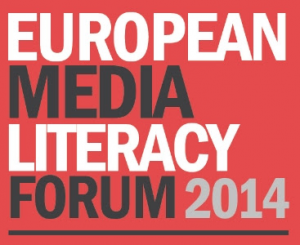 Relevant experts, industry professionals, schools and media, as well as political authorities  will participate in the European Forum of Media Literacy next May 27 and 28.
Among the participating institutions are UNESCO, the European Science Foundation, GAPMIL, ECREA, the European Comission, the Conseil Superieur de l'Audiovisual (CCA), The Audiovisual Council of Andalusia, Translit, and Finnish National Audiovisual Institute (KAVI).
European Ministries of Education (Germany, Slovakia, Italy, Lithuania, Mexico, Poland Nordic countries, Portugal),  the Mexican Ministry of Education and several cinematheques and film festivals have confirmed their participation in this international event to be held at the headquarters of UNESCO in Paris.
17 representatives of different state organizations and from film industry will also take part in the conference, according to entries made so far.
Various regulatory authorities of Portugal and Spain, such as the ERC -Entidade Reguladora para a Comunicação Social and the Audiovisual Council of Andalusia will also attend the meeting.
Near to 70 universities will also present their research outcomes at the event. Delegations from other continents, especially   from Latin America and Africa, will also participate in the forum.
Participants in the Forum (confirmed to date) will come from different countries among which Algeria, Armenia, Austria, Belgium, Bosnia and Herzegovina, Brazil, Burundi, Canada, China, Colombia, Cuba, Croatia, Czech Republic, Denmark , Egypt, England, Spain, Estonia, Finland, France, Germany, Greece, Hungary, Ireland, Israel, Italy, Kosovo, Lithuania, Macedonia, Malta, Mexico, Montenegro, Morocco, Nederland, Nigeria, Netherlands, Poland, Portugal , Qatar, Quebec, Romania, Russia, Scotland, Serbia, Singapore, Slovakia, Sweden, Switzerland, Gambia, Tunisia, Turkey, United Kingdom, USA.
The main objective of the forum is to contribute to the proposal of recommendations for the inclusion of Media Education in European school curricula and the development of initiatives in the field of informal education and education for disadvantaged groups.
The event also aims to encourage the creation of a collaborative platform that constitutes the European Chapter of the Global Alliance Partners in Media and Information Literacy (GAPMIL).  
This Conference is co-organized by UNESCO, Gabinete de Comunicación y Educación and the EMEDUS project, and funded by the European Union and the UNESCO. The EMEDUS Consortium has several partners such as the European Association for Viewers' Interest (EAVI), Universidad de Minho, Institute for Educational Research and Development, Istituto di Studi Politici Economici e Sociali, School of Communication and Media y Pedagogical University of Krakow. 
On the forum's website further information about invited institutions and participants on sessions is available.