El Gabinete recibe a estudiantes egipcios de la Arab Academy en el marco de la MILID Summer School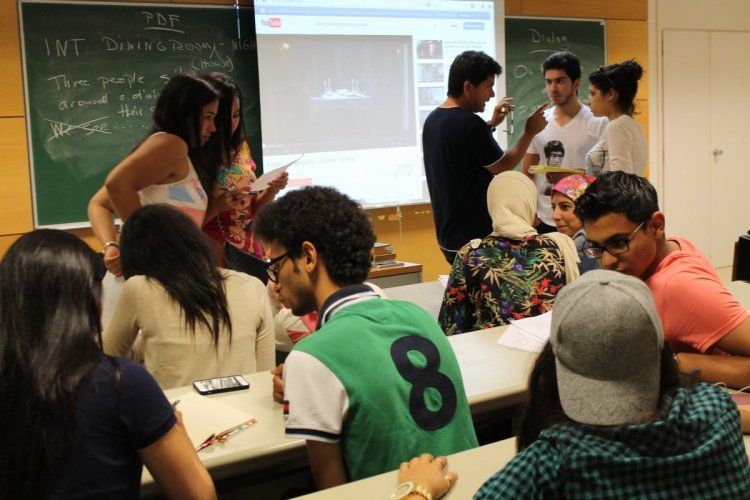 Por sexto verano consecutivo, universitarios egipcios de la Arab Academy for Science Techonolgy and Maritime Transport (AASTMT) participarán, a partir del próximo lunes, en un curso de verano organizado por el Gabinete de Comunicación y Educación. Los estudiantes se formarán en periodismo, comunicación y lengua castellana durante dos semanas, entre el 02 y el 16 de julio.
Este espacio de intercambio académico surge del convenio firmado por la Universidad Autónoma de Barcelona (UAB) y la Arab Academy, una de las universidades privadas más prestigiosas de Egipto, y busca el fomento del diálogo intercultural, incidiendo en el aprendizaje comunicativo a través de talleres prácticos. El curso se enmarca en el acuerdo UNITWIN on Media and Information Literacy and Intercultural Dialogue (MILID) de la UNESCO y forma parte de las actividades de la MILID Doctoral Summer School, organizada por el Gabinete de Comunicación y Educación en colaboración con el Departamento de Periodismo de la UAB.
Durante su estancia en Barcelona los estudiantes egipcios fortalecerán sus competencias comunicativas y audiovisuales mediante la impartición de clases teóricas y talleres prácticos. Además, complementarán el estudio con visitas culturales en la ciudad y otras actividades.