Manisha Pathak dictará seminario sobre participación política, ciudadanía transcultural y alfabetización mediática en Internet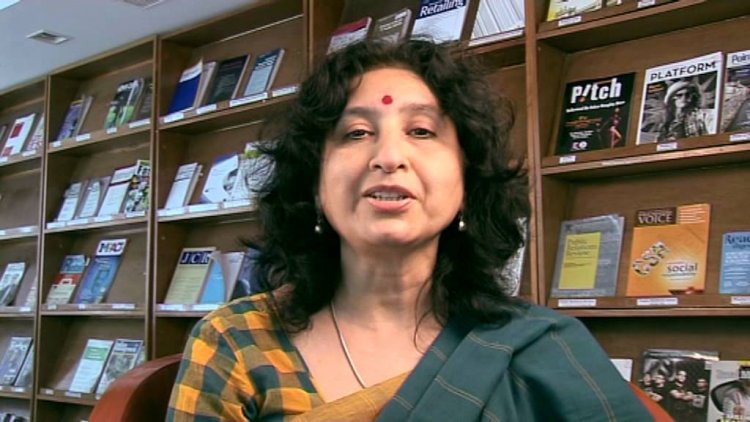 En el marco del Creative Research Forum, organizado por el Gabinete de Comunicación y Educación, la Dra. Manisha Pathak Shelat, profesora de la escuela de negocios MICA The School of Ideas (India), realizará un seminario de metodología de investigación en sociología y nuevas tecnologías, con énfasis en la alfabetización mediática y la participación ciudadana.
El evento tendrá lugar en la Sala de Juntas del Departamento de Periodismo de la UAB el próximo viernes 15 de mayo de 11h a 13h. El seminario se concentrará sobre la exposición de resultados de su investigación etnográfica sobre el papel de Internet en la conformación de una cultura cívica y participativa en línea.
Pathak se especializa en la identificación y análisis de los aspectos interculturales presentes en las prácticas locales, nacionales y globales de formación de identidad en Internet. El rol de la mujer en la red, así como la construcción de escenarios de participación, configuran gran parte de sus líneas de investigación. En este sentido, en el semanario, Pathek explicará las diferencias entre el desarrollo transcultural de las poblaciones y el concepto de ciudadanía global.
Por otra parte, la investigadora presentará otros trabajos realizados durante los últimos cinco años sobre nuevos medios y culturas digitales juveniles en el estado de Guyarat (India). 
Biografía Dra. Manisha Pathak Shelat
La Dra. Manisha Pathak Shelat es profesora en la escuela de negocios MICA - The school of ideas, en la India. Ha trabajado como investigadora, consultora y profesora en Tailandia y Estados Unidos. Recientemente ha completado su segundo doctorado en Mass Communication en la Universidad de Wisconsin-Madison (USA). También es doctora en educación por la Universidad de Maharaja Sayajirao (Baroda, India).