The EMEDUS project presents its first results to experts from the European Commission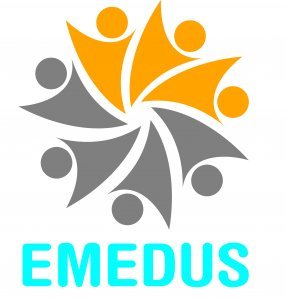 José Manuel Pérez Tornero, director of the Department of Communication and Education at UAB and coordinator of EMEDUS, presented the results of the European curricula analysis on media literacy in front of the group of the European Commission experts in Media Literacy. The meeting, which was attended by a representative of each member country, took place on February 3 in Brussels.
The purpose of this meeting was to continue working in the coordination of European policies in the field of media literacy through sharing experiences, studies and results and thus, to encourage critical thinking, the use of media in education and to provide a better awareness about European film heritage.
One of the main topics in the meeting was the introduction of Media Literacy in the school curriculum. In this sense, José Manuel Pérez Tornero showed the progress of media literacy indicators, derived from the Assessment Criteria for Media Literacy Levels, conducted from 2005 to 2013. Likewise, the lecturer presented the first results of the analysis performed in the school curricula of the 27 countries of the European Union. "After the national analysis we have seen that there are different degrees of introduction of media literacy in the European countries. Some of them include media literacy in the curriculum along with a global state activity, while in others this inclusion is not enough. Countries like Spain, Portugal or Austria are transforming their systems to be adapted to a current that considers media competence an essential skill", said Pérez Tornero.
Participants in the meeting also discussed about the introduction of cinema in schools as a learning tool, and the FilmEd project was presented, which is also coordinated by José Manuel Pérez Tornero and his research group along with other partners.