Divina Frau Meigs on the Paris Forum: Media Literacy's motto should be "No Coding Without Decoding!"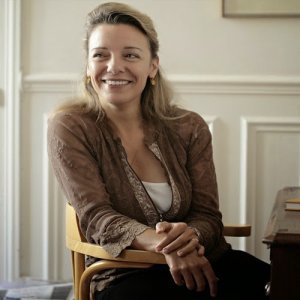 "Media Information Literacy (MIL) is an invaluable making-sense mechanism in the so-called "creative disruption" of the networked media. Our new motto should be: "No Coding Without Decoding!" French professor Divina Frau-Meigs says in this interview with Gabinete de Comunicación y Educación.
Divina Frau-Meigs will be one of the speakers at the European Media Literacy Forum.
Follow Frau Meigs' ideas at the European Media Literacy Forum in Paris, which will be inagurated next  27  May, 2014 at UNESCO headquarters.
What are your expectations towards the European Media Literacy Forum? What advances, concerning policies, research and cooperation should be expected from it?
This forum will be the first time that several communities of researchers will come together with their various perspectives on MIL. These researchers will share their results among themselves and with the other MIL stakeholders, which should lead to evidence-based policies.
Among the possible collective outcomes, we can expect the launch of the Declaration on "Augmented MIL in the Digital Era" and the creation of a European Observatory, a sort of  EUROMIL or MILWATCH, with contributions from all European regions.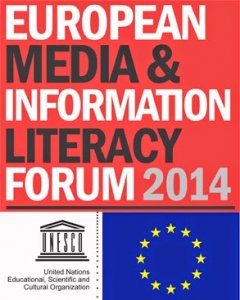 GCE: What are the challenges that Media literacy is facing at an international level?
This forum is timely, especially in its relation to UNESCO and GAPMIL, because MIL is being challenged by the new mediascapes created by the recent developments of the Internet, such as the Internet of things, big data, enhanced embarked systems, etc. They can literally turn any person into a media!
This networked individual can gain more agency as media creator, producer rather than mere consumer. But this radical inversion  puts pressure on MIL to ensure that he/she also  becomes a digital citizen, aware of his/her rights. In other words, MIL needs to create the Internet of subjects to make sense of the Internet of things. 
This international trend risks to marginalize MIL, as computer literacy and IT literacy are in competition for their place in the curriculum, with heavy pressure and lobbying from the pure players that need to recruit the workers they need to develop their applications and services. This creates a tension between digital citizen rights on the one hand (freedom of expression AND protection of privacy) and digital push-pull on the other hand as pure players claim a hands-off  approach to online commerce as they define it.
In this context, MIL is more than ever necessary, with critical thinking and creativity at the core of the competences it promotes. MIL is an invaluable making-sense mechanism in the so-called "creative disruption" of the networked media. Our new motto should be: "No Coding Without Decoding!"
GCE: What role are transliteracy studiesplaying on the field of media literacy? What new objects andpracticesare these studies revealing?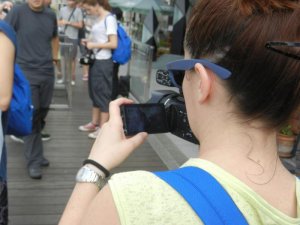 Transliteracy is a form of augmented MIL. It aims at incorporating pre-digital MIL competences, values and attitudes into the new context of the internet of things. This new context implies to look at information as the core material of the knowledge societies we are trying to foster. Transliteracy therefore considers Information as Dispositif, Information as Data and Information as Document.
I call it the three-dimensional perspective, to be as close apossible of the experience and performance of young people online, where everything is in 3D.
As the digital convergence becomes ambient, as media platforms and networks become naturalized, as necessary and congenial as the very air we breathe, we are going to need converging sets of skills to master the cultures of information.
These skills are complex:  operational skills (including coding and computing), editorial skills (including multimedia writing-reading-producing and mixing) and organisational skills (including navigating, sorting, filtering, evaluating). 
Our research shows that at the moment these skills are not present in a balanced way among individuals. In particular operational skills are quite separate from editorial and organizational skills. These skills very little developed in the schools and tend to be acquired in the wild, without real training, without real critical thinking applied to them.
Therefore they remain at a stage that is not really empowering for young people and for adults alike. As a result internet use is still very much platform-driven rather than needs-based and young people as networked individuals are not in the much-touted position of agency that they can legitimately aspire to.
The challenge for our community of researchers and practitioners is to ensure that MIL doesn't get diluted in operational IT skills and gets equally distributed in operational, editorial and organizational skills actually required by the transmedia affordances online. Augmented MIL, via transliteracy, ensures that these separate skills are twinned together and embedded in the wider context of the cultures of information at large.   
GCE: You have recently been appointed as director of the CLEMI, an institution with a strong tradition on Media Education in France, and you have a long experience in other important institutions as well. What new trends are being developed on the field of media education in France?
I have been appointed as director of CLEMI, the Liaison Centre for MIL, with the mission to ensure its transition to the digital era, with its attendant 21st century competences.
CLEMI is the operator for MIL in the schools and performs a very important task in disseminating a project-based pedagogy, with a focus on the training of trainees and on the expression of young pupils.
The new trends are to incorporate digital literacy as part of MIL and ensure that the reverse doesn't happen: MIL is not soluble in the digital. As everything is becoming digitalized, from the media to the schools, the requirements for critical thinking, creativity, cooperation and project-based pedagogies are becoming even more salient.
We need to ensure that the technical doesn't subsume the human. For this we need to ensure that operational skills are well balanced with editorial and organizational skills. This is the role of education at its most legitimate.
GCE: Does the CLEMI have any specific project/proposals for this forum? Would you highlight any important results? If yes, what are these?
CLEMI has participated in the EMEDUS project and will be part of the presentation of the French data and reports. It will be associated to the outcomes, especially in terms of the recommendations for policy-making and for curriculum and evaluation.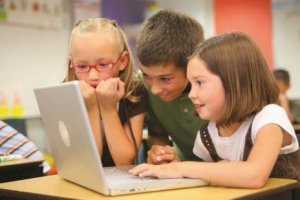 GCE: Does the ANR TRANSLIT have any specific project/proposals for this forum? Would you highlight any important results? If yes, what are these?
ANR TRANSLIT is an on-going project that will finish only in 2016. We will be presenting the results of a large cross-country comparison conducted with the COST research network "Transforming audiences/transforming societies".
We will be presenting the aggregated results of 30 country reports by renown experts who have been conducting the first external assessment of MIL in relation to IT and digital literacies. The forum will be an opportunity for the official launch of these reports, simultaneously, in all countries (on website : translit.fr).
Our main findings have already been communicated to the European Commission but we are finalizing them:  there is a disconnect between policy and on-the-ground MIL dynamics; there is a lack of evaluation of MIL, in direct proportion to its lack of designated funding; there is a problem of definition of the new MIL perimeter, that puts it at risk of being diluted into digital literacy; there is a "trompe l'oeil effect" that confuses MIL initiatives and projects by other stakeholders (civil society or business according to countries and regions) with publicly-funded and commissioned  projects, with the risk of privatization of MIL and of schools. 
The digital tsunami has been underestimated and requires immediate attention as the internet of everything needs to be buttressed by the internet of subjects. We will be launching the  Declaration on "Augmented MIL in the Digital Era" so as to show our determination to maintain the focus on the human dimension of embedded technologies, for better knowledge societies. 
Divina Frau-Meigs, a former student of the Ecole normale supérieure, is professor of media sociology at the Université Sorbonne nouvelle, France. She holds several degrees, from the Sorbonne University, Stanford University and the Annenberg School for Communications (University of Pennsylvania).  As of 2013, she is the UNESCO chair for "savoir-devenir dans le développement numérique durable: maîtriser les cultures de l'information". Recently appointed as a director of Centre de Liaison de l'Enseignement et des Médias d'Information (CLEMI). Divina Frau-Meigs is currently working on issues of media governance, cultural diversity and media education in a global perspective.