The Communication and Education Research Group of the UAB presents their research projects at the Global MIL Week 2015 Conference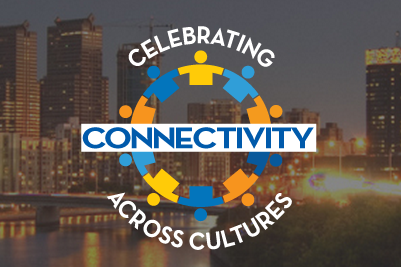 The Communication and Education Research Group of the UAB (Gabinete de Comunicación y Educación) presented their research projects for 2014 and 2015 at the Global MIL 2015 Conference. The meeting, which took place in Philadelphia, USA, was organized by Sherri Hope Culver, former head of the National Association for Media Literacy Education (NAMLE) and researcher at Temple University.
The conference, held between July 22 and 27, gathered experts from different regions of the world who discussed current trends in media and information literacy at the different sessions of the NAMLE Conference - Celebrating Connectivity Across Cultures (which took place within the Global MIL Week on July 26 and 27). Presentations were actively supported by the Global Alliance for Partnerships in Media and Information Literacy (GAPMIL) and the UNESCO-UNAOC University Network on Media and Information Literacy and Intercultural Dialogue (MILID).
The conference covered different topics related to MIL but special attention was given to media literacy in early education, to privacy, to the use of personal and big data, to the Internet of Things, as well as to the study of different pedagogical approaches to media education and to the development of social responsibility programs within the industry's general strategies.
Tomás Durán Becerra, researcher at the Gabinete, presented the UAB's works at the plenary session Media Information Literacy Across the Globe. In this session, representatives of different regions and institutions called for continuing to work together as well as for finding new collaborative schemes aimed at spreading MIL in regions where this discipline is still in an embryonic state. Alton Grizzle and Jordi Torrent, representatives of the MIL units at UNESCO and UNAOC respectively, invited to share resources on MIL and to use those that have been created by the different programs supported by their institutions.
The role played by the Gabinete de Comunicación y Educación of the UAB, as one of the leading research groups in the field of MIL in the European Union, was also highlighted through the presentation of their most recent research, which included the publication of FilmEd (study on the showing of films and other audio-visual content in European schools) and the Perspectivas collection on the use and implementation of ICT in Spanish schools.