El audiovisual, un patrimonio de nuestra cultura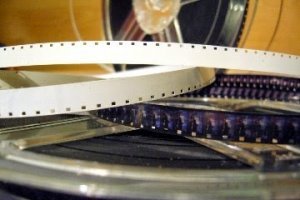 El Día Mundial del Patrimonio Audiovisual celebra cada 27 de octubre desde 2007, por iniciativa de la Conferencia General de la UNESCO, el valor de la documentación audiovisual para las generaciones venideras. 
Los documentales audiovisuales, películas, programas de radio y de televisión son una fuente excelente de los registros del siglo XX y lo que va del XXI.
El Día Mundial del Patrimonio Audiovisual promueve la preservación de estos documentos para salvaguardar y concienciar a todo el público sobre la necesidad de tomar medidas urgentes y reconocer la importancia de los documentos audiovisuales en la identidad nacional.
Un paso más allá de esta voluntad de salvaguardar y concienciar es el uso de este tipo de documentos para la educación. Actividades en el aula centradas en la educación con el cine y del cine, proyectos de alfabetización a través de la radio y la televisión y selección de casos de estudios de buenas prácticas televisivas, son algunas de las acciones que se pueden promover para dar su lugar al patrimonio audiovisual.
El Máster de Comunicación y Educación ha trabajado en sus más de 20 años de historia en el desarrollo e implementación de este tipo de acciones. La última, la investigación  "Showing films and other audio-visual content in European schools - Obstacles and best practices" (FilmEd)  que tiene como objetivo apoyar el desarrollo de políticas de alfabetización cinematográfica a escala europea, sobre todo en cuanto a la inclusión de esta disciplina en los planes de estudio.
El Máster de Comunicación y Educación en su modalidad on line inició sus sesiones el  propio 27 de octubre, Día Mundial del Patrimonio Audiovisual.
El Máster mantiene abierta su inscripción a en su modalidad presencial y en línea (ambas de febrero a diciembre de 2015).